Amazing Health Benefits of Blueberries!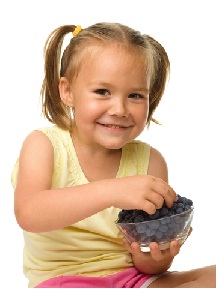 Enjoy the health benefits of blueberries. Did you know that Blueberries are natures #1 Antioxidant fruit!

Researchers at the USDA Human Nutrition Center (HNRCA) have announced the health benefits of blueberries.They found that blueberries rank #1 in antioxidant activity when compared to 40 other fresh fruits and vegetables.
Antioxidants help neutralize harmful by-products of metabolism called "free radicals" that can lead to cancer and other age related diseases. Anthocyanin -- the pigment that makes the blueberries blue -- is thought to be responsible for this major health benefit.
The following is an interesting article printed in the Washington Post:
---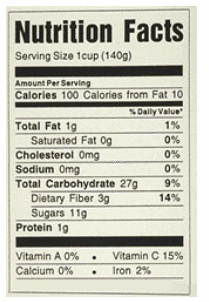 The Blueberry Boom
Now That They're Officially Healthy, We Can't Get Enough
By Candy Sagon
Washington Post Staff Writer
The Washington Post
Wednesday, June 22, 2005; Page F01
Pity the little blueberry, always dwarfed in fruit popularity (and profits) by summer giants peaches and strawberries.
That, of course, was before researchers took a closer look and pronounced the magic words: high in antioxidants.
Now what many growers call the "health halo" is helping the U.S. blueberry business enjoy a tremendous surge including what government agriculture analysts say may be a record crop this year.
---
---

Thanks to research that shows that blueberries can help protect against some forms of cancer and heart disease, as well as offset some of the effects of aging, consumers have been rushing to add the antioxidant-rich fruit to their daily diet. Blueberries may still trail the mighty strawberry in consumption and production, but sales of blueberries in all forms -- fresh, frozen and dried -- have exploded in popularity in the past three years.

"All the new research has been a fantastic boon," says Rod Cook, a spokesman for the U.S. High-bush Blueberry Council, a promotion and research group overseen by the U.S. Department of Agriculture. (High-bush blueberries -- the bulk of the market -- are cultivated plants, as opposed to low-bush blueberries, which are wild.) The United States and Canada are the world's biggest blueberry producers, with the United States producing more than half of the world's supply. Maine and Michigan lead the country, followed by New Jersey, Oregon, Georgia, North Carolina and Washington state, according to the USDA.

In 2002, for example, Americans bought 105 million pounds of fresh blueberries. Last year, the total jumped to 166 million pounds, according to the Blueberry Council. To Cropped Still Life of White Bowl Filled with meet the growing demand, North American blueberry farmers are producing more. In 2002, 433 million pounds of the berries were produced for fresh and frozen use. Last year, even with a loss of 40 million pounds of Maine blueberries to bad weather, production still hit 457 million pounds, says Cook.

This year, farmers are expecting another big crop -- possibly as high as 490 million pounds, according to some industry experts.

"It's going to be tremendous. That's what the growers are telling me," says Stanford Steppa, president of the Maryland-based Magruder's supermarket chain. "The Carolina blues were wiped out by rain, but we should have a boatload from New Jersey for the Fourth of July."

For the blueberry industry, the increased demand has been accompanied by an across-the board shift in how the fruit is consumed. Traditionally, most of the berries went to the bakery and dairy industries for products such as muffins and flavored yogurt. Fresh and frozen blueberries held a distant second place, and dried blueberries didn't even exist until a few years ago."

But there's been a huge percentage growth in direct consumer consumption. Frozen blueberries have gone more and more away from the bakery business to direct consumer sales. There's been a huge growth in dried blueberries as well," says Cook, himself a blueberry grower.

At SkylarHaley, a Pleasanton, Calif., dried-fruit and beverage company, general manager Peter Vermeulen says he has seen sales of the company's Stoneridge Orchards brand of dried blueberries skyrocket in the past three years, rising to more than 2 million pounds this year from less than 200,000 pounds in 2002. Demand is especially strong at wholesale clubs such as Costco, where the berries are sold in bags that proclaim: "good source of antioxidants." "We were surprised," he says. We didn't expect [sales] to be this strong."

Blueberry fever has also extended to area pick-your-own farms. At Spring Valley Farm in Conowingo, Md., near the Pennsylvania border, owners Dan and Elizabeth Derr have five acres of pick-your-own blueberries. Dan Derr says they've been selling everything they can grow for the past two to three years. He expects a good crop this year as well, although it's ripening late because of the cold spring. "By the Fourth of July, things really should get rolling," he says.

Chuck and Anne Geyer, managers of Westmoreland Berry Farm in Oak Grove, on Virginia's Northern Neck, say they're opening a new field of potted blueberries at the end of this month just to keep up with the sharp increase in demand.

Virginia is "not an indigenous area for blueberries like New Jersey or the Carolinas, so we actually grow them in big pots in the type of acidic soil they like," says Chuck Geyer. "This is the first year for the new field of potted blueberries, and I think there's going to be a lot of fruit."

Source: Washington Post

---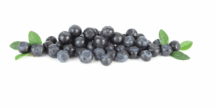 Return to Blueberry Recipe Home page from Health Benefits of Blueberries