The Best Blueberry Coffee Cake Recipes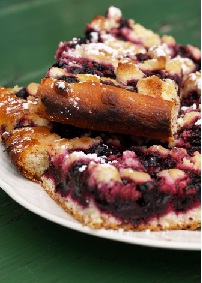 Let's look at some blueberry coffee cake recipes! These cakes may not be as popular as they were a few years back. However, they are one of the more flavorful types of cakes. Who wouldn't enjoy a warm slice of coffee cake whether it is served for brunch, with coffee, or even after a meal?

Food historians generally agree the idea of coffee cake most likely began in Northern and Central Europe sometime in the 17th century. These countries were already known for their traditional for sweet yeast breads. When coffee was introduced to Europe these cakes were a natural accompaniment. German, Dutch, and Scandinavian immigrants brought their coffee cake recipes with them to America.

The first cakes were more like bread than cake. They were a basic combination of yeast, flour, eggs, sugar, nuts, dried fruit and sweet spices. Over the years, cooks began adding sugared fruit, cheese, yogurt and other creamy fillings we see most often in present day American coffee cake recipes.


---
Voted Best Blueberry Coffee Cake

Blueberry Almond Coffee Cake

Old Fashioned Blueberry Buttermilk Coffee Cake

Delicious Blueberry Cream Cheese Coffee Cake

The Best Blueberry Streusel Coffee Cake

Decadent Blueberry White Chocolate Coffee Cake

Wonderful Rhubarb Berry Coffee Cake

Bubbly Blueberry Coffee Cake - Easy

Natural Maple Blueberry Coffee Cake

Fun Blueberry Poppy Seed Coffee Cake

Annie's Lemon Blueberry Coffee Cake

Aunt Bee's Blueberry Honey Coffee Cake

Blueberry Buckle Coffee Cake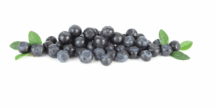 Return to Blueberry-Recipe home from blueberry coffee cake recipes